Discover: Interior Design Trends 2021
Interior design is an important and unmissable part of artistic creativity. Throughout history, it has evolved to become one of the best ways of expressing one's attitude, feelings, and even emotions. The top interior design trends in 2021 epitomize this by means of telling a story. Wondering which trends in home decor are headed out and which ones are on their way in? To find out what to expect in 2021, we rounded up our predictions as indicated below.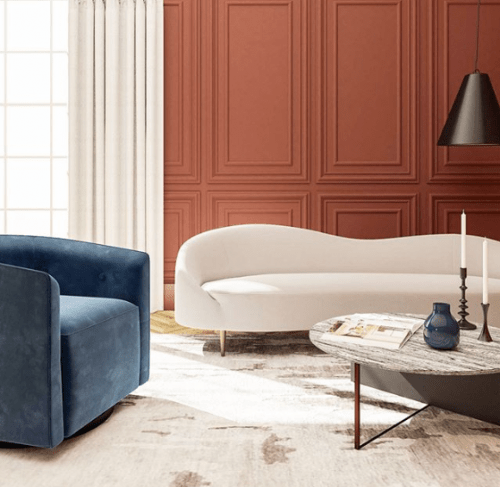 Minimalism 2.0
Clean lines, clutter-free spaces, monochromatic, simplicity, "less is more" – these are some of the words and concepts that are emerged when considering minimalism. With the unlikely combo of a minimalist's design principles and a maximalist's love of patterns, colors, textures, and all things over-the-top, minimalism has become one of the most popular contemporary interior design trends.
Swags and Easy-To-Use Fixtures
Portables are not restricted to today's interior architecture. These fixtures are perfect for any individual who needs to invest in statement lighting without the commitment of hardwiring. It's cultivated from satisfies convenient functionality and highlights your design without the existing layout's constraint.
Sustainable Materials
The importance of environmentally responsible building and interior design is becoming increasingly perceptible to society. The environmental effect of the interior design process is gradually started to take into consideration by architects and brands from design and development through to delivery and recycling.
Kitchen Island with
Cantilevered Eat-In Area
Cantilevered kitchen islands area very practical, convenient, and functional with a natural stone countertop that drops down to dining table height through a cantilevered piece of matching stone.
Mid-Century Makeover
Described by clean lines, gentle organic curves, minimal ornamentation, and strong versatility, this particular style's design is timeless and appreciated by all to our present days.
Earth Tones
Earth tones will definitely be one of 2020's trends in the interior architecture color. Shades of olive green, yellow ochre, and burnt orange are largely taking over in homes, bringing warmth as well as being an association with nature outdoors.
Heavy Metal
Metallic interiors will shine bright this year. Metal is more livable and takes on warmer characteristics when compared with natural wood. Even more convincing is that using metal in your interior finishes can even be cost-effective.
Two-Tone Kitchen Cabinets
Double the color, double the style. The iconic white kitchens will be gradually eliminated for two-tone kitchens rather, with bright colors combination or a mix of neutrals creating a cool contrast.
Layered Contrasting Decor
High contrast architecture in the shape of colors, materials, and styles is a bold step. The contrasting layered decoration can give spaces a fascinating appeal for aesthetics and accessibility.
Multifunctional Spaces
Multifunctional interior architecture creates numerous imaginative and fascinating solutions that can be incorporated into your small living spaces, improving your functionality and attractiveness. These innovative interiors show how a minuscule portion of creativity can go a long way in creating a flexible space that benefits from every square foot.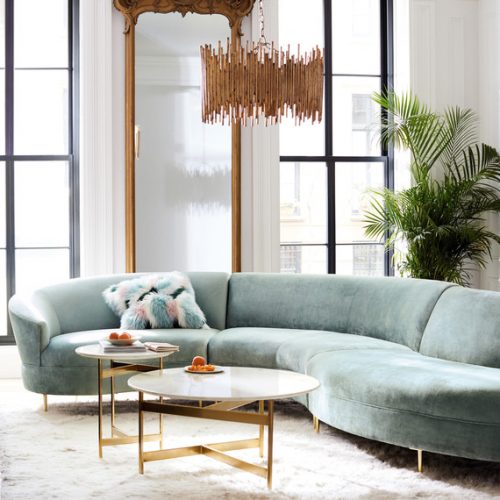 Curvy Shapes
This movement toward interior design is a particular reversion. Curved shapes were one of the fundamental patterns characterizing the 60s and 70s style of design. Line and curve mesh to underline the beauty of the structure. Utilizing several soft, curvy lines in brutal or modern architectural homes, sharp edges and sleek lines will be softened.
Biophilic Design
Taking advantage of biophilic design will increase the homeowner's connectivity to the natural habitat by optimizing direct nature, indirect nature, and conditions in space and place. It not only is an interior design aesthetic or functional discipline but also plays an important role in decreasing stress and balancing blood pressure levels and heart rates.